The truly biological barrier model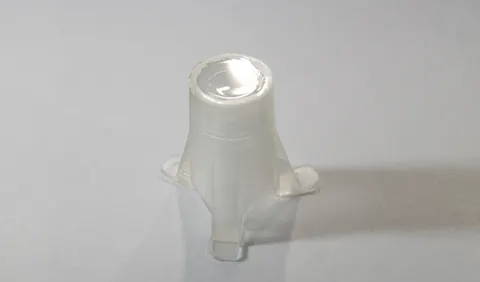 The first cell culture insert that allows for a completely biological barrier model. The biopolymer membrane is based on extracellular matrix.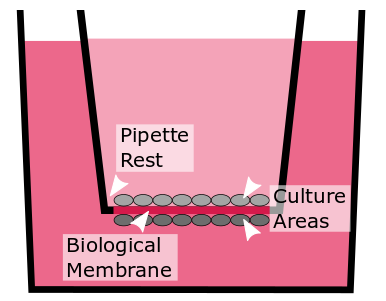 The membrane separates two compartments, each of which can be charged with liquid in order to perform permeability assays or other experiments.
Cells can be seeded on either side, or both sides, of the membrane.
The membrick is easy to prepare for use with your existing assays. It can be stored and used in standard 24 well plates.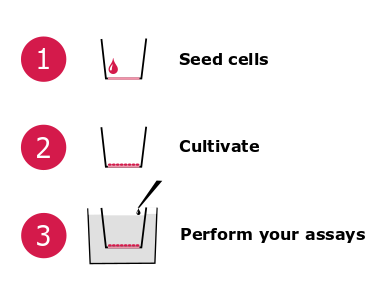 The transparent membrane material allows for clear visualization of cells in culture.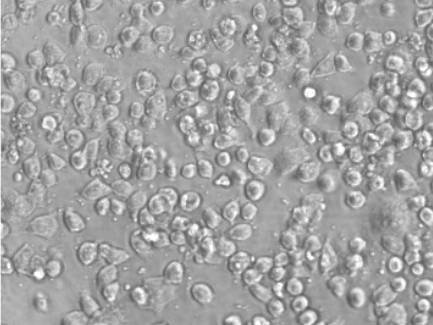 Human epithelial cell line (BeWo) after seeding on Membrick, phase contrast
The biopolymer membrane facilitates excellent cell viability and confluency.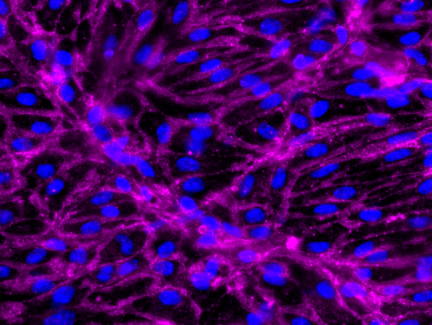 Confluent human endothelial cells on Membrick, immunocytological staining
The Membrick is not yet available for purchase. If you are interested in testing the Membrick,
contact us
, and it may be possible to receive samples for testing.